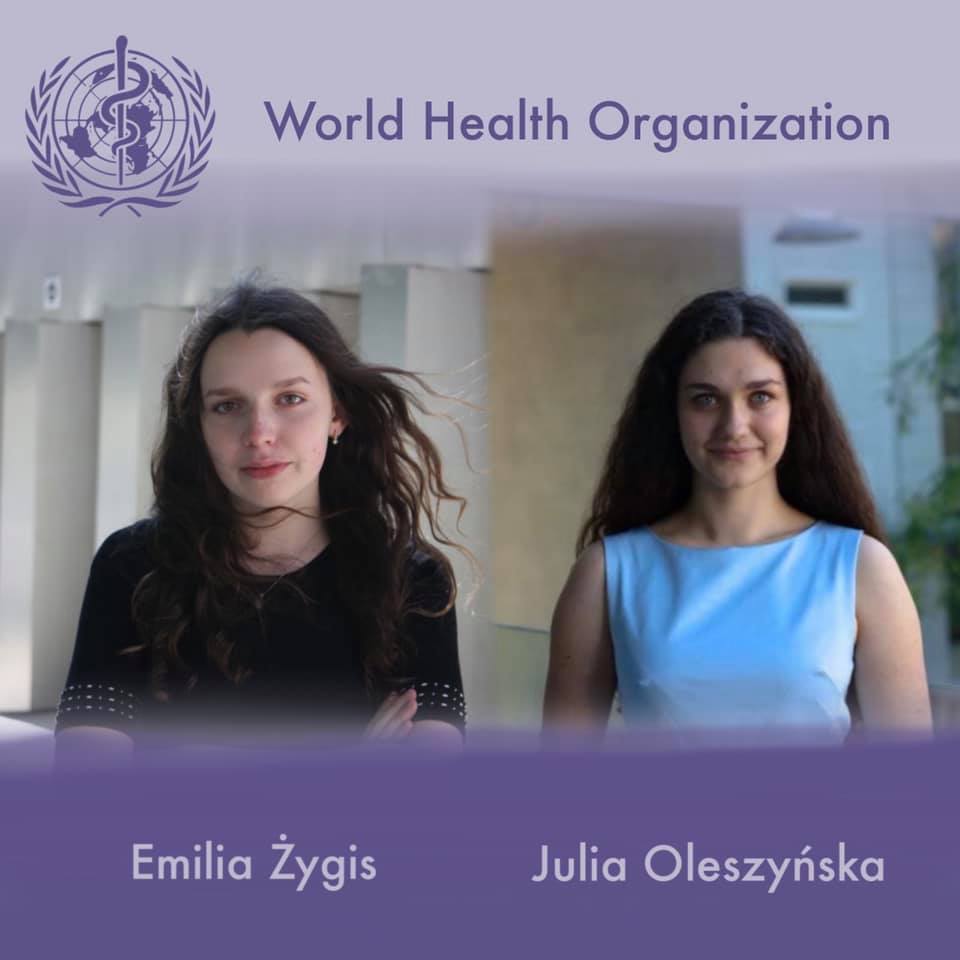 Chairs of World Health Organization
Distinguished Delegates!
We are thrilled to welcome you on board of our conference. It is our utmost pleasure to invite You to World Health Organization committee at Szczecin Model United Nations 2021. The upcoming three days of your involvement in the World Health Organization will be challenging, but also an exciting experience, as you will have a chance to debate upon topics of great significance.
The topic of the WHO committee of StetiMUN 2021 focuses on the interdependence between the COVID-19 infodemic and mental health. With growing digitization – an expansion of social media and internet use – information can spread more rapidly. This can help to more quickly fill information voids but can also amplify harmful messages and the spread of fake news including the anti-vaccination movement. The pandemic of misinformation causes confusion, chronic stress, mental disorders and risk-taking behaviours that harm health and may oftentimes have serious, irreversible consequences. It also can lead to mistrust in health and government authorities and undermining the public health response. Topic that you will face during the conference is:
1. Examining the impact of the COVID-19 infodemic on mental health
We highly encourage you to join our committee and promise you heated and fruitful debates. Should any inquiries arise, we are on call so do not hesitate to contact us via Facebook.
We are eagerly looking forward to seeing you in our committee at StetiMUN 2021!
Chairs of World Health Organisation committee at StetiMUN 2021,
Emilia Żygis and Julia Oleszyńska