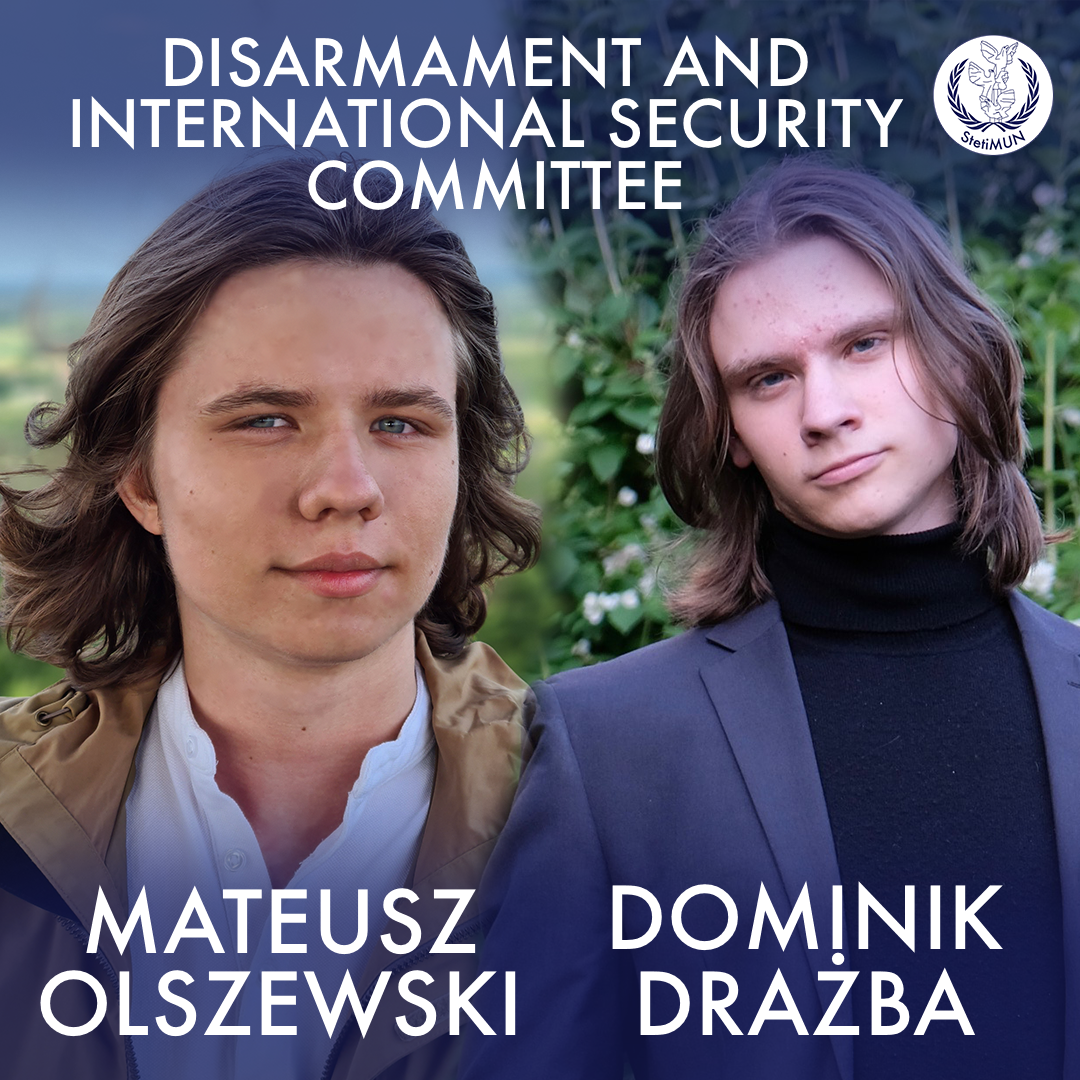 Chairs of Disarmament and International Security Committee
Topic: Proposing new international war regulations in light of recent changes such as NATO expansion and the rise of information warfare
The most recent changes in the laws of war were brought upon by the 1977 protocols to the Geneva Conventions (excluding one from 2005 which only introduced a new symbol for the Red Cross). Since then, the world has seen changes previously unseen.
Within the swift stream of globalization came the expansion of NATO, the intensification of interventionism as well as the use of new fighting methods, predominantly information warfare, but also stronger nuclear weapons. Such matters are bound to polarize the international community, leaving us wondering: should NATO be countered, how can its competencies be compromised in case they pose danger? What rules could be implemented for the enigmatic spirit of information warfare? Can we safeguard against a devastating nuclear war?
The DISEC committee shall propose tangible steps leading to the establishment of new regulations accounting for today's state of the world.
Thus we encourage you to take part in the debates of our committee. You'll most likely have some fun. Perhaps even arrive at some solutions for world peace.
With love and passion from wonderful Chairs Dominik Drażba and Mateusz Olszewski