StetiMUN 2021 was the 11th edition of the annually held conference. It took place on 21-23 October 2021 in II Liceum Ogólnokształcące im. Mieszka I in Szczecin. The theme of this edition was: Encouraging progress through international cooperation. The conference gathered over 120 delegates, who took part in the debates within 7 various committees:
Security Council: Solving the problem of reduced security in Afghanistan.
Historical Security Council: Croatian War of Independence after the Vukovar massacre (1991).
Economic and Social Council: Response to the COVID 19 crisis: Ensuring a forceful multilateral response guided by international unity to decrease vulnerabilities for future disasters and to uphold the 2030 Agenda.
Human Rights Council: Tackling the issue of unlawful police actions during protests.
World Health Organization: Examining the impact of the COVID-19 Infodemic on mental health.
United Nations Office on Drugs and Crime: Tackling the issue of criminal activity arising from sand over-extraction.
World Trade Organization: Enhancing the function of trade blocs so as to foster low-barrier trade among developing and developed nations.
This edition, like the two previous ones, has been chosen as the Best Small Conference in the world!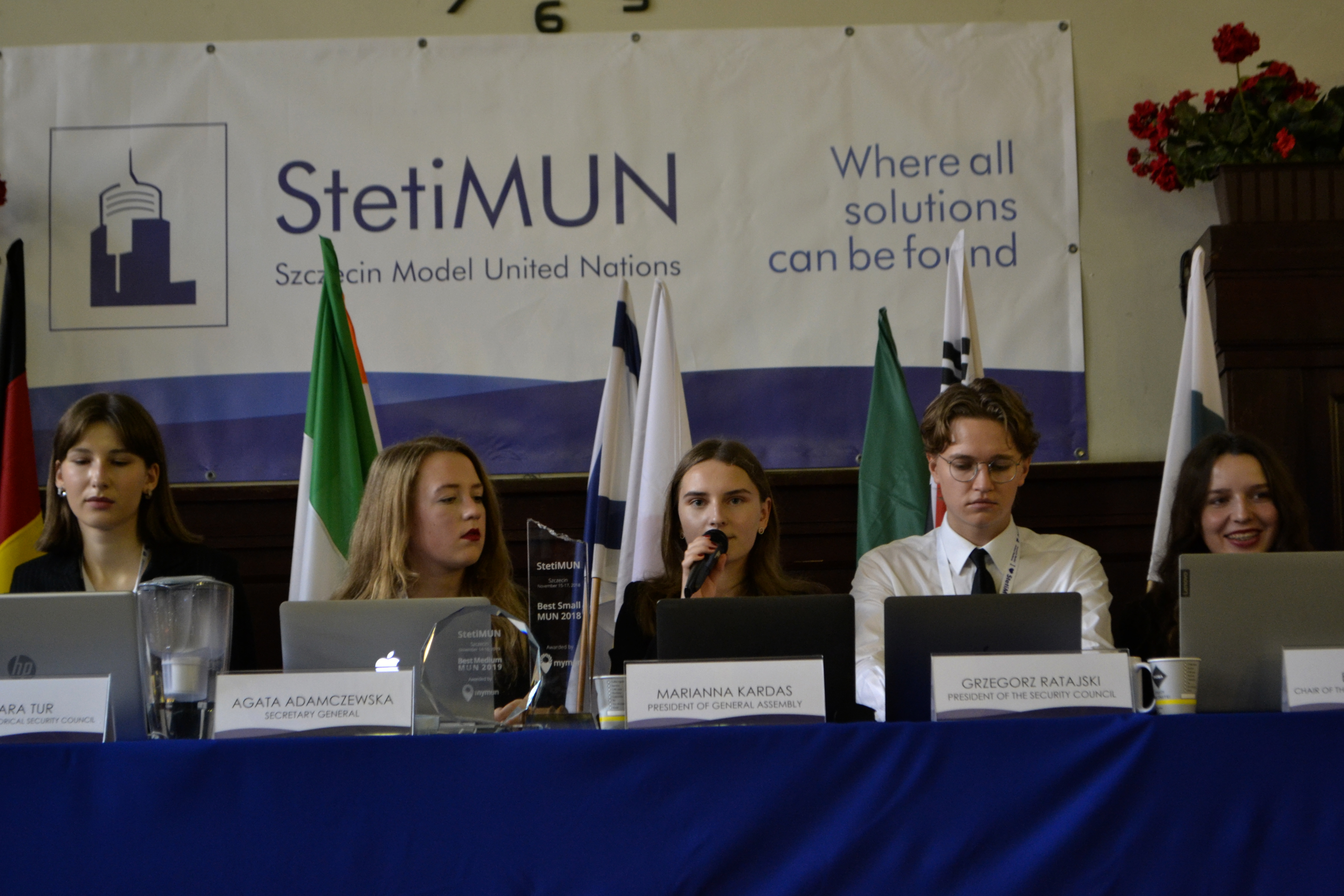 First session of General Assembly during StetiMUN 2021